"I Have My Online Press Release. Now What Do I Do With It?
Posted May 14, 2012
"I Have My Online Press Release. Now What Do I Do With It? (Or, No One Said It Would Be Easy)"
Tips for Maximizing your Press Release Investment
Here are a few ways to get your press release out there. Leave a comment - what works for you?
Link To It! Put a link to your release on the "Press" page of your website.

Facebook It! Share it on your FB Business Page and other FB pages that welcome fan news.

Tweet It! Don't forget to send a few well-timed Tweets.

Pin It! If your release has a photo, Pin it! A click on the Pin will take viewers to the full text.

Blog It! Post it on your blog. Also, send to influential bloggers in your business. Keep in mind that it helps to develop relationships in advance.

Analyze It! Check click-through rates for your website post-release with whatever website traffic measurement tool you use. You may be surprised at the increased visits.

PDF It! Print copies and take with you to shows and events.

Pitch It! Consider possible angles for your news; what stories could a reporter tell? Think Mompreneur, artist entrepreneur, innovative marketing, etc.

Submit It! Grab your [well researched] list of media contacts including trade journals; email your release with a note and a storyline suggestion or two.

Eblast It! Make sure everyone on your mailing list sees the release.

Incorporate It! Include a link to the release in your next newsletter.

Follow Up on the Follow Up! Don't forget to follow up by phone or email with editors you've contacted.

"Viralize" It! Ask your friends and fans to share your news using the social media tools provided in the release.

Expand It! A freelance writer can turn your press release into an article.

Sign With It! Considering adding a link to a recent release to your signature block.

Just for Fun! Create a QR code with it!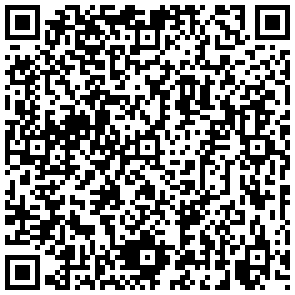 POSTSCRIPT
"After all that, don't expect immediate results." These words from PR specialist Brendon Shank are good to keep in mind. As he notes, "Sometimes your press releases will generate press right away. Many times, they won't. Don't be disheartened. Many publications — especially niche publications with a very specific audience — take months for a story to germinate into an article. Other times, it's the aggregate story told through multiple releases over time that spark media interest. Or, maybe it's just a matter of space and time for a particular outlet — if an editor doesn't have space or time for your story this time check back next time with your next great release."
» Tagged:
artist
,
artist entrepreneur
,
artist statements
,
assistance with
,
diana ferguson
,
help with
,
pr 4 art
,
pr4art
,
press releases
,
project services
,
special projects
,
virtual assistant
,
writing services
» Share: